We know that most of you have spent the last few months mostly cooped up. You may be itching to get out there and enjoy that beautiful summer weather. So for our VERY FIRST BLOG POST, we would like to highlight some of our favorite tips and tricks for summer travel. We have lots of summer trips under our belts and these are some of our tried and true travel hacks for your next summer vacation.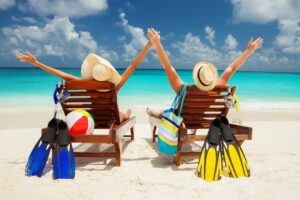 Wear sunscreen
Nothing can sideline a memorable vacation faster than a bad case of sunburn. So when you're out and about this summer, remember to carry your sunscreen with you and reapply often. A good rule of thumb is to apply sunscreen 30 minutes before venturing outside. Then reapply every 2 hours of exposure or immediately after swimming.
Pack baby wipes
They're not just for babies, ya'll! Summer travel often means hot days and sticky messes. Baby wipes offer the perfect solution. Just throw a pack in your suitcase, purse, backpack, or car for cleaning up messes and even freshening up! Trust us, you'll be glad you have them.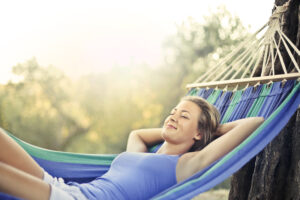 Plan an afternoon break
Whether it's getting out of the car to stretch your legs for 30 minutes or stepping out of the sun for a quick afternoon nap, you will feel so much more relaxed and refreshed if you take a little time to rest each day. And as an added bonus, you'll avoid the hottest part of the day and often the largest crowds.
Drink plenty of water
With summer heat in full force, it is important now more than ever to make sure that you stay hydrated while traveling. Be sure to carry a water bottle with you. Even better, make it an insulated bottle so your water stays cold all day. 64 oz of water per day is always a good benchmark, but if you're at altitude or in the sun all day, it is not a bad idea to drink even more. Water is a surefire way to keep your energy up for all of your summer adventures.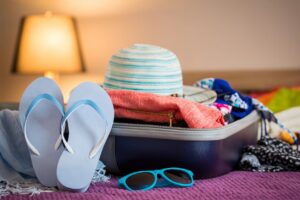 Pack in layers
Regardless of how warm it is during the day, it's always a good idea to pack in layers for summer trips. Whether you encounter a cool evening, a cloudy day, or unexpected rain, you'll be grateful for an extra layer. When you're packing, lay out all of your tees and tanks and find a coordinating top layer that will go with most or all of your tops. That way you're not over-packing, but still have an extra layer to throw on if you get chilly.
Book in advance
Travel prices definitely tend to spike during the summer months, so it's a great idea to book airfare, hotel stays, rental cars, and even attraction tickets well in advance. When we're looking to book summer trips, we generally start looking 4-6 months before we travel. And don't forget that Yellow Sky Travel is a great resource for exclusive summer travel deals!
We hope you find these summer travel tips helpful for your next vacation! Don't forget to contact your friends at Yellow Sky Travel for help planning your next trip!